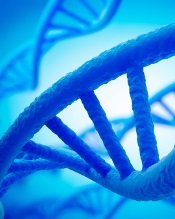 Photo: Getty Images
Objective: This article reviews developments in research on genetic influences on alcohol and other drug use and disorders over the past 7 decades.
Method: The author began with a review of the flow and content of articles published in the three iterations of the journal since 1940 and then used a PubMed search of genetics of alcohol and other drug-related topics to gain a broad overview of developments in this field.
Results: The literature demonstrates the rapid metamorphosis of genetic research from the ideas of Mendel to an understanding that the substance use disorders are complex, genetically influenced conditions where genes explain up to 60% of the picture. Most genes operate through additional intermediate characteristics, such as impulsivity and a low sensitivity to alcohol, some of which are substance specific and others related to substances in general. Using linkage, association, genome-wide association, and other modern methods, investigators have identified a diverse range of genetic variations that affect substance related phenomena.
Conclusions: Genetic studies regarding alcohol and other drug use and problems have grown dramatically in the past 75 years. We currently have a much more sophisticated understanding of these influences, and the rapid development of new methods has the promise of continuing what has been a solid contribution of important findings in recent years.