The advanced search allows a more detailed search on the content posted on this site. Use the filters available and good research!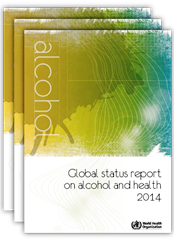 The World Health Organization (WHO) released in May 12, 2014 the Global Status Report on Alcohol and Health - 2014, that presents information regarding the alcohol consumption in the World and evaluates the progress in the alcohol policies after the endorsement of the global strategy to reduce the harmful use of alcohol, from 2010.

To access the full report, click here.