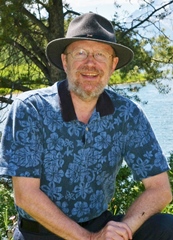 Dr. William R. Miller is Emeritus Distinguished Professor of Psychology and Psychiatry at the University of New Mexicosince 1976, after receiving his Ph.D. in clinical psychology from the University of Oregon. Dr. Miller's publications include 40 books and over 400 articles and chapters. Fundamentally interested in the psychology of change, he has focused in particular on the development, testing, and dissemination of behavioral treatments for addictions. He served as a consultant to many organizations including the United States Senate, the World Health Organization, and the National Institutes of HealthDr. Miller is a recipient of important awards such as the international Jellinek Memorial Award. The Institute for Scientific Information lists him as one of the world's most cited scientists.


1. What is Motivational Interviewing (MI)? Could you briefly explain its general principles?

A fundamental idea is that most of us most of the time are ambivalent about change: we want it and don't want it simultaneously. Both arguments are inside of us, like the members of a committee. All smokers know that smoking is bad for their health, and also they have reasons to keep on smoking. Within most people who drink too much, there is part of them that knows they ought to cut down or quit, and they also have motivations to keep on drinking.
As helping professionals our first instinct with such people is to tell them that they are at risk, why they should change, and how they could do it. We want to help, and our usual reflex is to give advice. With ambivalent people, however, this can actually decrease the likelihood of change. If we take up the "good" arguments as to why change is important, we naturally evoke from clients the other side of their ambivalence. The natural response to "You have a drinking problem" is, "No I don't." The normal response to our advice about making a change is "Yes, but . . ." In other words, we are helping people to talk themselves OUT of changing!

Motivational interviewing (MI) is a particular way of having a conversation about change so that it is the client, rather than ourselves, who makes the arguments for change. Within a respectful and empathic counseling style, MI evokes the person's own motivations for making healthy changes. It is a meeting of professional expertise and the client's own expertise. No one knows more about clients than they do themselves, so it is vital that they be actively and collaboratively engaged in any conversation about change.


2. Is the MI specific for alcohol dependence treatment? When can it be applied and which settings would be more suitable?

MI as originally developed to help people with alcohol problems, but it has now spread into many other areas. It turns out that ambivalence is a fundamental obstacle to change in contexts including health care, mental health, corrections, social work, dentistry, and education. People just don't respond well in most cases to being told what is wrong with them and what they should do. It is a tool that can be useful wherever people who need to make a change are ambivalent about doing so.


3. What makes it more effective than other techniques (i.e. coercive methods)?

As I said, telling people why they should change and how to do it tends to evoke a defensive response. It activates the members of the internal "committee" who don't want to change, are afraid to change, and are more comfortable with the status quo. We are in esssence acting out the client's own ambivalence, taking the pro-change lines of the dialogue ourselvess and leaving clients to argue against change. When that happens – when you're arguing for change and your client is arguing against it – you have it exactly backward from an MI perspective. The clinical trial research on confrontational treatments of people with alcohol problems is entirely consistent: confrontation either doesn't help or it makes things worse.


4. What kind of professional would be more prepared to use this technique?

It's easiest to teach MI when the professional is already skilled in accurate empathy, in the person-centered counseling skills first described by Carl Rogers and his students. If there isn't already a solid foundation of those interpersonal skills, then that is where we start. In our research so far, personality traits of professionals do not predict their ability to learn MI. Neither does gender (male or female) or the number of years of postgraduate education. There certainly have been some people I have been unable to help in learning MI, but it's a small minority. These are learnable helping skills for most people.