The advanced search allows a more detailed search on the content posted on this site. Use the filters available and good research!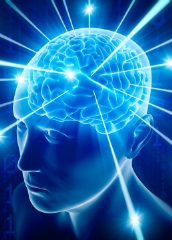 Photo: Getty Images
Purpose of review: This article reviews recent findings regarding neurobehavioral factors which may be associated with risk for alcohol misuse, as well as those which may occur as a result of alcohol misuse during adolescence and emerging adulthood.

Recent findings: Current research extends previous findings by engaging multiple assessment methods and integrating behavioral and imaging technologies. These efforts reinforce previous findings regarding alcohol-related changes in macrostructure while demonstrating alterations in brain connectivity previously underappreciated. Longitudinal work now being reported suggests problem use during adolescence may be associated with persistent neurobehavioral aberrations.

Summary: For many years, little attention was directed to the neurobehavioral consequences of alcohol use across adolescence and emerging adulthood or to the neurobehavioral factors which might predispose youth to alcohol misuse. Recent work provides critical insights regarding the underpinnings of the deficits in executive function often observed in those at risk for alcohol dependence and those who develop alcohol use disorders. These studies suggest that, even when behavioral deficits are not evident, changes in brain connectivity and microstructure may be observed. Programmatic, longitudinal research must be conducted to determine the relevance of these alterations to use trajectories and long-term adaptation.