The advanced search allows a more detailed search on the content posted on this site. Use the filters available and good research!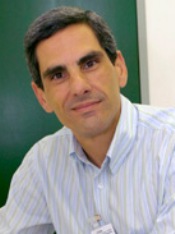 1. The draft of the 5th edition of the Diagnostic and Statistical of Mental Disorders (Diagnostic and Statistical Manual of Mental Disorders - DSM-V) has been recently released. What were the main changes on alcohol related disorders?

The 4th edition of the DSM included within Alcohol related disorders, Alcohol Abuse and Alcohol Dependence. In the DSM – V draft presented by the American Psychiatric Association (APA) just an 11 criteria Alcohol-use disorder is described, which defines a maladaptive pattern of substance use, leading to significant clinical impairment or distress. This pattern can be classified as moderate (presence of 2 to 3 criteria) or severe (presence of 4 or more criteria). Therefore, degrees of impairment are admitted instead of different clinical conditions.

2. In the DSM-V draft, alcohol abuse and dependence have been put together in the category "Alcohol Use Disorders". What are the possible reasons for this change?

The previous model, the so called bi-axial model, was changed due to findings of several studies upon criteria validity and further evaluation of those criteria. Initially, the validity of abuse was much lower than that of dependence and subsequent studies showed that symptoms of the two conditions were associated, suggesting the existence of a mono-axial model.

3. In regards to alcohol use disorders, what is the difference in the individual who suffers from physiological dependence?

The presence of either Tolerance or Withdrawal characterizes physiological dependence in clinical terms. At the neurological level, it means that neuro-mediators modulation and neurological cells were modified as a consequence of chronic alcohol use. The absence of such symptoms in some individuals means that that their levels of alcohol use did not change neurological system in a so evident or clinically significant way.

4. Some studies have shown that not all alcohol abusers develop dependence. Could you comment about that?

Alcohol dependence is considered a multi-factorial condition, thus, different individual aspects and socio-cultural factors are involved. Besides quantity/frequency aspects of alcohol consumption, we must take together genetic predisposition, the presence of psychological factors such as other mental disorders, the influence of the environment and the availability of alcohol.