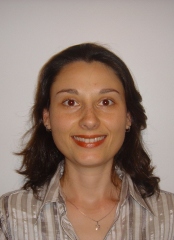 1. What are the factors that associate alcohol use with HIV infection?
Alcohol use is associated with anxiety reduction. Under the alcohol influence, some people may feel less inhibited, which facilitates social relationships. There is also a common belief that alcohol consumption prior to or during sexual activity can increase pleasure, enhance sexual performance and facilitate attitudes which are reported as difficult to have without the influence of alcohol. However, alcohol users have twice the risk to acquire the HIV virus than those who never used this substance. Alcohol use has been associated with higher number of sexual partners; higher rates of partner change; exchanging sex for money; engaging in casual sex; sexual assault; the practice of sexual groups; anal, oral and/or vaginal sex without a condom, with regular or casual partners, which increase the risk of HIV infection.

2. How do alcohol use disorders affect the treatment adherence of HIV-positive patients?
The alcohol use can influence the effectiveness of the antiretroviral therapy in different ways: alcohol users usually have more instable lifestyles, less social support, do not follow the schedules, often use emergency services, are poorly tolerated by health professionals and are at higher risk of medical and psychiatric comorbidities.
Some researches showed that alcohol users have decreased number of CD4 cells and increased viral load levels, compared with abstainers. Other studies reported that alcohol consumption can increase plasma levels of abacavir and amprenavir, which are drugs used in the therapy for HIV infection. These increased plasma levels are associated with an increased risk of side-effects of the antiretroviral drugs. Moreover, the association between some anti-retroviral drugs (such as didanosin) may potentiate the toxicity of this substance, increasing the risk of pancreatitis in patients who are using this medication.

3. Is there any relationship between the amount of alcohol consumed and the risk of being infected by HIV? Is the risk of being infected by HIV the same among light, moderate and heavy drinkers?
The drinking patterns are still under discussion in regards to sexual risk behaviors. Some studies show that heavy drinkers, episodic or not, are more likely to engage in risky sexual behavior than those who do not have this pattern of consumption. However, other studies show that even the moderate consumption and/ or less frequent use are also associated to unsafe sex (without condom).

4. What are the most effective treatments/interventions for HIV-positive individuals that also use alcohol abusively or are alcohol dependents?
The treatment for alcohol dependence is the same for people who are or are not infected with the HIV virus. The treatment includes pharmacotherapy and psychotherapy. The psychotherapeutic interventions are usually based on motivational interviewing, brief intervention, relapse prevention and behavioral or cognitive-behavioral therapies. Furthermore, studies show that among patients submitted to substance abuse and/or dependence treatments, the HIV+ patients have reduced risky behaviors and increased adherence to antiretroviral therapy.