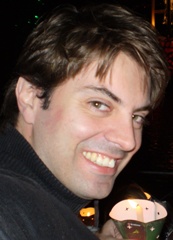 1. How would you describe drug use among Brazilian college students?

The "1st National Survey on the Use of Alcohol, Tobacco and Other Drugs among College Students from 27 Brazilian state capitals", recently released by Secretaria Nacional de Políticas sobre Drogas – SENAD (Brazilian National Secretariat of Public Policies on Drugs), has shown that out of all 12,711 students interviewed, 89% had experienced at least one psychotropic substance in their life, of which 86,2% was for alcohol use. When the number of substances used in lifetime was evaluated, 11.2% of college students reported not having used any substance, 30.7% used only one substance and 58.1%,more than two drugs. The frequency of such use gradually decreased throughout the measures of lifetime, past 12 months and past 30 days use , meanwhile the proportion of college students who consumed "0 and 1 drug" increases and the proportion of students reporting "2 or more drugs" decreases. This occurs because the latest measurements tend to focus on drug users who are actually consuming. Interestingly, an exploratory analysis suggests that gender influences the number of drugs consumed, with males consuming two or more substances more often than females for all periods measured: lifetime (men: 63.0%; women: 54.5%); past 12 months (men: 41.1%; women: 34.9%) and past 30 days (men: 29.7 % women: 25,6%), a result that needs to be evaluated in more detail, so that statistical tests may clarify whether these numbers are significantly different.

2. How does this consumption occur among college students who are alcohol users? Does it occur on separate days or in a single occasion?

Because alcohol is the most commonly used drug by all social segments in Brazil and elsewhere, we analyzed what substances were most frequently used by students who reported drinking at least once in the past 12 months (which is a measurement commonly used in the literature for the study of multiple drug use). Among these students, 48.5% reported having consumed only one drug (in this case, alcohol itself), while 51.5% used two or more psychotropic substances in the past 12 months. The drugs most frequently used were: (a) tobacco products (37.2%); (b) marijuana and its derivatives (19.2%); (c) amphetamines (12.9%); (d) tranquilizers and anxiolytics (9.6%); (e) inhalants (9.1%); (f) hallucinogens (6.4%); (g) opioid analgesics (4.7%); (h) ecstasy (4.4%) and (i) hydrochloride cocaine (4.2%). The frequency of use for the other substances investigated was lower than 1.5%. However, this drug use pattern does not necessarily occur simulteanously, and that is what we call "concurrent polydrug use". When students were asked "Have you used alcohol and other drugs simultaneously (in the same occasion)?", 43.4% answered affirmatively. In this analysis, energy drinks have emerged as the substance most frequently associated with alcohol (74.3% reported having already consumed these substances concomitantly in lifetime). The tobacco and marijuana derivatives were respectively in the second (68.3% for lifetime use) and third positions (36.8% for lifetime use) and high prevalences were also observed for the combination of alcohol with cocaine hydrochloride, ecstasy, amphetamines and synthetic drugs.

3. Is there any special reason for this multiple and simultaneous use of alcohol and other drugs?

When students were asked to "Point out the main reasons why you've made the simultaneous use of alcohol with other drugs", choosing one or more of the alternatives provided, 47.8% of those who reported having used multiple drugs attributed it to personal reasons (because they liked it or to forget about their problems), 13.2% mixed the substances to enhance or mitigate the effects of alcohol, and 1.5% had considered themselves addicted to alcohol or other substances, judging themselves unable to control this pattern of substance use.

4. What are the main consequences of multiple drug use and the relevance of this study regarding this type of behavior?

The first concern about the multiple drug use is its related hazards. The combined substances can interfere with each other's pharmacokinetic and pharmacodynamic mechanisms, or lead to the formation of intermediate and potentially toxic substances. No matter which is the situation, it could increase the toxicity of the drug in relation to its standalone use. As the potential risks restrictedly depend on the combined substances, efforts should be made to identify them properly.
Another quite frequent concern is that multiple drugs users consume a greater number of substances, which may intensify or develop substance use disorders, either related to a particular drug to new drugs. Anyway, after a while, the use of a given substance goes hand-in-hand with the combined one. Specifically with regard to its consequences, the multiple drug use affects the psychological and cognitive functioning, ratiocination, critic and judging capacity, which predispose users to risk their physical, emotional and social integrity. Therefore, it is important to monitor the use of multiple drugs and develop strategies, especially preventive ones, towards refraining the youth from starting off this type of consumption.