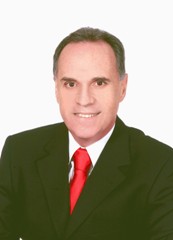 1. How we can define the light/moderate alcohol consumption pattern?
It is usually defined as the daily consumption of an average amount not greater than 30g of ethanol for men and 15g for women. The "binge drinking" (five or more drinks in a row for men and four or more drinks for women) is not usually included in this definition, but it should be because individuals with this pattern of alcohol consumption may drink a low daily consumption and occasionally engage in a harmful alcohol consumption.
2. Several studies point out that moderate alcohol consumption is cardioprotective. Do you believe that this benefit is due to ethanol or it may be mediated by other alcoholic beverage substances? Would it be plausible to state that the cardioprotective effect due to moderate alcohol consumption differ accordingly to the type of beverage consumed?
I do not believe that the alcohol consumption is cardiprotective, neither because of ethanol nor other alcoholic beverages compounds. The arguments for my point of view are presented in a manuscript of my authorship: "Fuchs FD, Chambless LE. Is the cardioprotective effect of alcohol real? Alcohol 2007; 41:399-402".
3. Can the social demographics variables, such as gender and ethnics, influence the cardioprotective alcohol effects? Which other important confounders should be taken into account in researches aiming to study this effect?
The major confounders are poverty and social relationship. A brand new article, which is going to be published, corroborates this hypothesis, suggesting that abstinent subject´s health is at greater risk due to their poverty and lack of social opportunities in comparison to alcohol drinkers. Thus, the moderate alcohol consumption is not a protective factor to health.
4. Finally, for investigating moderate alcohol consumption cardioprotective effects, which option would be more appropriate: to analyze alcohol use in terms of volume intake or the alcohol pattern of consumption?
I believe that we should not encourage people to drink to become healthier (especially wine). For those who already drink, the recommendation is to drink with moderation and to avoid use more than 15 or 30g of ethanol in a single occasion (as cited above).