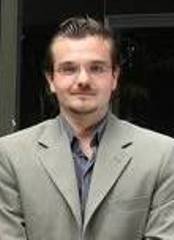 1. We have the tendency to consider alcoholics as a homogeneous group. Is this true or does drinker's profile change according to the type of preferably consumed beverage?
Alcoholics are a quite heterogeneous population. When a certain "population" has very heterogeneous characteristics, formulas are proposed to reduce such heterogeneity, by attempting to organize subgroups with more homogenous features. This is known in medical and psychological literature as typology or profile creation. Typologies are intended to enhance access to the population, evaluation and treatment. A great deal of typologies are based on socio-demographic data, personality traits, response to certain kinds of medical and psychosocial treatment, age of onset of beverage consumption problems, genetic aspects, dependency seriousness, among others. One of the manners to classify alcoholics has been the one of preferred type of beverage consumed. If the types of beverage do affect the response to different treatment methods or even craving for alcohol, a new form of classification or typology may be established. As a matter of fact, few efforts have been made so far to investigate the relation among the different types of alcoholic beverages consumed by the alcohol-dependent and the variables associated with successful measures, such as compliance with the treatment proposed and abstinence rates. On the contrary, studies focusing on different alcoholic beverages consumed have been evaluating more often the influence of the types of beverage on the development of different physical problems arising from the chronic use of beverages, although few definitive conclusions have been presented. Indeed, different variables such as socio-demographic ones, amount of ethanol ingested per day, tobacco use and nutritional conditions of patients, interact at the development of different repercussions on alcoholics' health. It is not fully clear whether the choice for different types of beverages, such as beer, spirits or wine contributes differently to adverse effects on the health of the alcohol-dependent. Overall, studies have shown that wine drinkers tend to have better profiles in some physical parameters than beer or spirit drinkers. Also, wine drinkers usually have better socio-economic conditions than other preferred drinkers. This could have some positive influence on some health indicators. On the other hand, some authors have been stating that alcohol-dependent persons who prefer beer have fewer damages to hippocampus in terms of loss of volume, than drinkers of spirits or wine. This finding is justified by lower plasmatic levels of homocysteine found in the beer-dependent. Some vitamins found in beer seem to account for such lower plasmatic level of homocysteine, such as some of B-complex. Further, other studies say that beer drinkers have more intense craving for such beverage than spirit and wine drinkers. This has been associated with changes in the hypothalamic-pituitary-adrenal axis. Among different neuroendocrinological systems, some appetite-regulating peptides have been related to craving for alcohol, such as leptin, ghrelin, and adiponectin. Some studies show that the levels of leptin are positively associated with the degree of craving for alcohol and, among the different kinds of drinkers, those who prefer beer have higher levels of such peptide. The volume of beverage consumed also seems to have influence on the craving seriousness, due to the changes in volume-regulating peptides, such as vasopressin and the
atrial natriuretic peptide. In general, the total volume of beer consumed tends to be higher than the total volume of spirits. In spite of these findings, craving is also related to the amount of ethanol used per day, and spirit drinkers usually consume higher quantities of ethanol per day than beer drinkers. In a study carried out by my group and recently published in "Alcohol" Journal, spirit drinkers had a higher level of alcoholism seriousness, a higher degree of craving for the beverage and less compliance with the medical treatment proposed, when compared to beer drinkers.
2. Does the preference for certain alcoholic beverages have interference from social, cultural and genetic aspects, among others?
Sure, multiple cultural and social aspects interact with the preference of the beverage used by the alcohol-dependent. As for our study, in terms of socio-demographic variables, persons who drink preferably beer have a better monthly income that the group of spirit drinkers. Besides, the group of spirit drinkers had considered other types of treatment more often, before having contact with our service. It is possible to assume that spirit drinkers seem to have a better insight of the damages caused by the consumption of alcohol than beer drinkers.
3. Can the type of alcoholic beverage interfere in the daily amount of alcohol consumed, its pattern of use and the development of associated disorders?
This is possible in fact. In our study, the spirit-dependent ingested a higher quantity of ethanol per day than the beer-dependent. However, such difference was not statistically reliable. Also, the seriousness of alcohol dependency, the more frequent contact with medical services prior to ours, and the lower monthly income have been independently associated with the consumption of spirits. Some physical parameters were more typically affected among spirit drinkers than among beer drinkers, like liver enzymes.
4. Finally, are there differences among drinkers of wine, beer and spirit concerning the compliance with the treatment programs? If yes, do you believe that different therapeutic strategies should be developed for each group?
Also in our study, alcohol-dependent patients who preferred spirits were less compliant with the treatment proposed, regardless of the type of medicines used. This may mean that different treatment models ought to be established for different types of drinkers who prefer specific beverages, what would entail therefore some form of typology. The creation of typologies for alcoholics is a quite complex task, because multiple genetic, socio-demographic, environmental aspects related to personality and other habits, etc, are involved. Although our study has shown that drinkers who prefer spirits are less compliant with the treatment proposed, such patients had fewer financial resources, and many of them were unemployed. Moreover, a long history of therapeutic failures might discourage patients to comply with new therapeutic methods. Unfortunately, many people look for and promptly accept opinions that support their previous beliefs, attitudes and goals, and end up overlooking contrary evidence. Professional must assess strictly some perceptive mistakes or even cognitive distortions that patients carry with them throughout the therapeutic process.