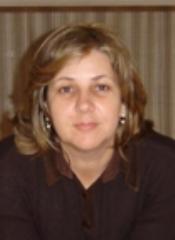 1. What is a brief intervention?
Brief intervention is a type of care within a limited period of time, focusing on changes in the patient's behavior. Among alcohol and drug users, some steps are established, such as: evaluation of the problem (screening), feedback, establishing goals, discussion of the pros and cons of use, counseling and self-efficacy development. In our study we used the "Brief Alcohol Screening and Intervention for College Students – BASICS" (DIMEFF et al., 1999). It is a technique developed by the group directed by Prof. G. Alan Marlatt, from the University of Washington, specifically for college students who drink heavily and consume alcohol in a harmful way. It employs the harm reduction approach, in which the primary goal is reducing risky behavior and the alcohol harmful effects. It is different from programs aimed to reach abstinence, which would be ideal, but rarely possible. The aim is to stimulate the student to reach, primarily, the closest goals and later the harder or further ones. Using basic principle of behavior analysis, the therapist strengthens successive approaches to the new behavior (in this case, drinking less, slower, with a full stomach, with less drunkenness), aiming to diminish risks. The BASICS method is conducted in two 50-minutes sessions: in the first, the pattern of alcoholic beverages consumption, its negative consequences and associated risky behaviors are estimated, followed by orientations, information on alcohol related problems and how to avoid them. In the second, a re-evaluation of the pattern of alcohol consumption previously reported is carried out, changes are assessed, and the initial orientations are repeated.
2. As evidenced by one of your articles, titled "Prevention of risky drinking among students at a Brazilian university", among college students, after a 24-months interval, brief intervention reduced the prevalence of alcohol related problems per se. With that in mind, do you believe that the adoption of harm reduction strategies can reach better results than strategies that aim for abstinence?
Approaches that introduce subjects to the possibility of consuming alcoholic beverages moderately, or with low risk, seem to me more realistic these days than proposing abstinence when dealing with a population who abuses alcohol. However, when treating dependents on alcohol it is necessary to discuss and work on abstinence. Another important aspect is that evidences suggest that early interventions can delay access to alcoholic beverages and/or allow a more moderate and responsible use. Among college students, an approach before they enroll in the university aims to convince them to not drink in excess. During college, aims would be in preventive methods and measures which also act in environmental changes, contributing mainly to the reduction of the easy access to alcoholic beverages and increasing the number of situations in which alcohol is not necessary for the enjoyment of the situation. When we present strategies that preach abstinence, solely and directly, the receptivity is much lower, almost null. That is because enrollment in a university is celebrated as a "rite of passage", generally connected to the consumption of alcoholic beverages – to belong, you need to drink. Thus, orientations towards drinking less, and clearly defining what is too much, is the best strategy to decrease damages due to drinking.
3. In the above mentioned manuscript, college students submitted to brief intervention still presented greater alcohol consumption than students who didn't present a risk drinking. How do you believe these good results could be maintained in a long term basis?
This happened in all places in which similar studies were carried out. If this observed reduction is around 20-25%, that's already a good outcome. However, we know that, in order for the results obtained to really have the desired effect, it is necessary and fundamental that the university adopt a broad policy for harmful alcohol use prevention, encompassing the whole community (students, workers and teachers). This approach can also be applied to junior high and high school students, at work, and in society as a whole.
4. At risk drinking is more prevalent among Biological Sciences students. Do you believe this consumption can negatively affect the quality of services from those future professionals?
Independently of the area of study, the student who drinks in excess does it in a specific context, in which the responsibilities change up until graduation. Some researches indicate that, as times passes, maturing and work demands contribute for the reduction, or even cessation, of this consumption.