The advanced search allows a more detailed search on the content posted on this site. Use the filters available and good research!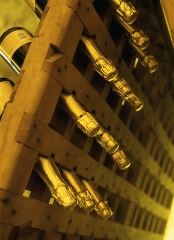 Photo: Getty Images
The sample was comprised of urban males and females aged between 18 and 65 years old.

The gender composition was 47,7% male and 52.3% female. Eighteen percent of the sample were involuntarily unemployed. Alcohol use is widespread; 84.5% of the sample were current drinkers.

In terms of frequency of drinking, 50% of the sample drank at least once a month, and 36% at least once a week. Altogether, 30% had consumed five or more drinks at least once in the last year, and 26% reported that their usual amount per occasion was three or more drinks.

Heavier drinking was predominantly associated with youth among both men and women, particularly for women. Frequent drinkers had better education among both men and women.

The unemployed were underrepresented among abstainers, while they are overrepresented particularly among heavier-drinking men.