The advanced search allows a more detailed search on the content posted on this site. Use the filters available and good research!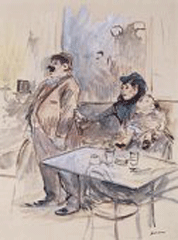 Photo: Getty Images
Maternal alcohol consumption during pregnancy can result in fetal alcohol syndrome in children, and parental drinking is correlated with child abuse and impacts a child's environment in many social, psychological and economic ways Alcohol misuse is associated with many negative consequences both for the drinker's partner as well as the children.

Drinking also costs money and can impact upon resources particularly of a poor family, leaving other family members destitute.

Fetal Alcohol Syndrome, child abuse, home accidents, domestic violence and impact upon family resources are the main ways that alcohol impacts family environment.
Keywords:
social problems, family, pregnancy, Fetal Alcohol Syndrome, children