The advanced search allows a more detailed search on the content posted on this site. Use the filters available and good research!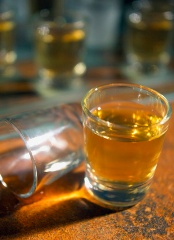 Photo: Getty Images
This paper provides an overview of alcohol-related problems in the country and explores some of the initiatives employed to address these problems.

Although the notion of alcohol harm reduction is relatively new in Brazil, much work has been done to incorporate it further into the country's drug policy.

The paper discusses some of the federal and state government efforts in the realm of alcohol harm reduction and provides examples of good practice from a variety of other actors, such as NGOs and universities.

Looking forward, a number of challenges are outlined, such as providing better treatment to all in need of assistance, establishing a fruitful and consistent partnership between private and public sectors, measuring the size and consequences of illicit alcohol production, and addressing alcohol-related problems among Brazil's indigenous populations.

In general, there is a lack of national drug and alcohol data in Brazil. Further research related to alcohol consumption, therefore, is necessary in order to provide Brazil's decision-makers with comprehensive and reliable data that could guide public health policies.