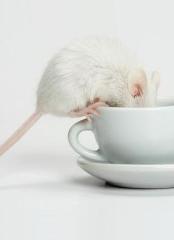 Early onset of alcohol consumption increases the risk for the development of dependence. Whether adolescent consumption of other highly palatable solutions may also affect alcohol drinking in adulthood is not known.
The purpose of this study was to determine the effects of adolescent consumption of four solutions: water, sucrose, sucrose-milk and milk on ethanol drinking in adult rats. Rats had limited access to one of the four solutions from day PND 29 to PND 51 and were subsequently trained to consume ethanol (E) using a sucrose (S) fade-out procedure. Adolescent consumption of sucrose and sucrose-milk solutions increased intake of 2.5% E when it was combined with 10% S but it had no effect on the drinking of 10% E alone.
Adolescent consumption of milk and sucrose-milk significantly decreased the intake of 10% E when it was combined with 10% S, and milk significantly reduced 10% E consumption alone and when it was combined with 5% S. Adolescent exposure to the sucrose-milk and sucrose solutions was also found to increase sucrose and sucrose-milk consumption.
Our findings suggest adolescent exposure to sucrose increases, whereas, exposure to milk reduces ethanol consumption in adult rats. Our results may provide a new theoretical approach to the early prevention of alcoholism.
Title:
Milk consumption during adolescence decreases alcohol drinking in adulthood
Authors:
Pian JP, Criado JR, Walker BM, Ehlers CL
Source:
Pharmacology, Biochemistry and Behavior
IF:
2.75